the description
SCREEN PRINTING
Screen printing is a printing technique whereby a mesh screen is used to push ink through on to fabric, except in areas made impermeable to the ink by a blocking stencil. A squeegee is moved across the screen to fill the open mesh with ink. Each color in a design is a different screen that needs to be prepared. With the different screens having different ink pushed through, we are able to create a layered multi-colored design. Find out more.
the description
EMBROIDERY
Embroidery is the craft of decorating fabric or other materials using a needle to apply thread. Originally hand done, today there are embroidery machines that are able to make detailed logos for application on polos, hats, bags and more with polyester woven threads. Find out more.
the description
MONOGRAMMING
A monogram is a motif made by overlapping or combining two or more letters to form one symbol. Monograms are often made by combining the initials of an individual with the first name letter on the left, middle name letter on the right and the last name letter large in the center. Monogramming is typically done in embroidery with thread, but we also have the ability to make vinyl window stickers. Find out more.
the description
VINYL HEAT PRESS
Vinyl heat pressing is a process where we machine cut a design out of a material that adheres to fabric when pressed with heat. We have the ability to cut out individual names, numbers and single color simple designs for customers that only want a few items. Find out more.
The description
Graphic Design
& Logo Design
At Alma Mater, everything is done in-house.
It is a business run by a family of designers and creators. Because of this, we have a step up on effective design/branding in the apparel arena. Our design knowledge and skill in our craft, allows us to specialize in logo design and branding development for you. We have helped numerous restaurants, businesses, breweries, retail shops, churches, schools and small business owners in designing logos and apparel designs to help them market their own business. If you don't have a logo or a design, don't worry we are here to help.
custom designs for screen printing: for businesses or fun
custom logos for embroidery: to sell or for keeps
custom logos for promotion
custom logos for embroidered patches
custom monograms for personal items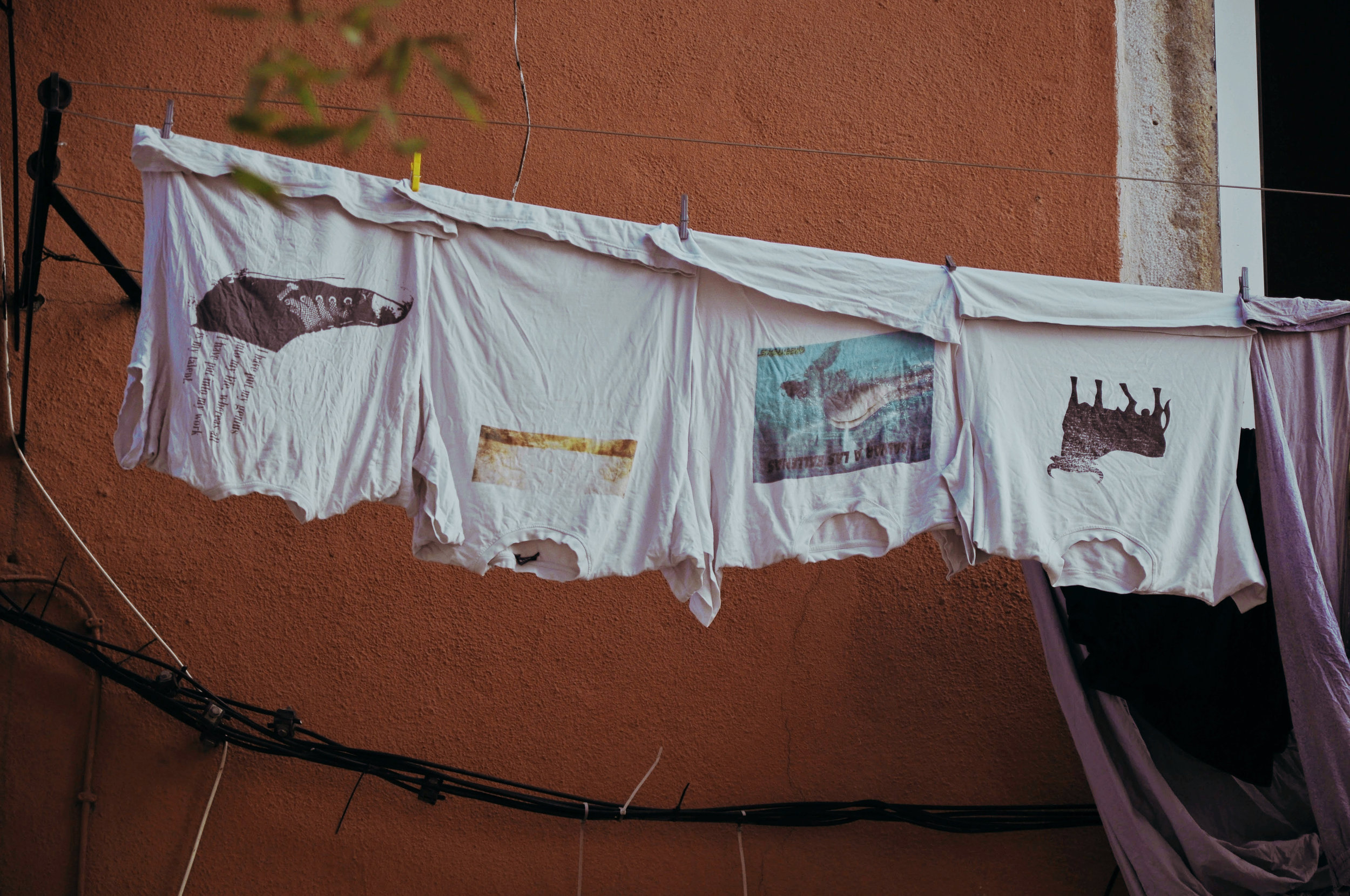 THE DESCRIPTION
Brands
& Vendors
We work with a number of distributors that supply us with the blank goods to apply the embellishment to, whether that screen printing, embroidery or vinyl. We have name brand items and generic items, all of which have different prices ranges to fit your needs. See the full list here.
In addition, we have the brands below located in our shops for purchase if you were looking to make that gift extra special for someone with personalization. Please come visit us at either Gainesville or Savannah location to shop around or pick up a catalog of items available.
With a shared aesthetic and appreciation for design, Jen Kelly and Becca Perren found a void in the market for what they wanted for their own homes- the right mix of classic and modern, the subtle balance of fresh yet sophisticated design. Pehr is now an internationally recognized lifestyle brand with an ever-growing mix of products for the home, focused on the growing collection of children's décor and accessories.
Located in Savannah, GA, each scent is thoughtfully selected and inspired by the coastal charm of the Hostess City. Hand-poured in small batches, each scent chosen is influenced by the lowcountry culture and southern lifestyle. All of the candles are made with 100% all natural soy wax and contain no toxins, carcinogens, or pollutants. They use eco-friendly candle wicks made from natural flat cotton and paper threads, and are lead and zinc free. Each and every scent selected is safe for skin, babies, and pets.
Ame & Lulu is an American lifestyle brand that embraces a classic, feminine approach to all things active. Known for color, print and quality of construction, the collection includes stylish golf and tennis accessories and a full range of every day totes and travel must-haves. .
The company's cups, tumblers and bottles rely on the same insulation technology that keeps other stainless steel hydration vessels cold or hot - including vacuum insulation, stainless steel double-walls and copper-coated linings. But Swig Life™ differs from its competitors with its creative and appealing designs. Swig Life™ offers more shapes, sizes and color choices than anyone else on the market, but what really sets them apart is their insulated stainless steel stemless wine cup – a Swig Life™ original creation that took the marketplace by surprise!